Quick Info
Project Date Jan. 1, 2013 - Present
PIs: Jon E. Froehlich (PI)
Leah Findlater (Co-PI)
Rama Chellappa (Co-PI)
David Ross (Co-PI)
Keywords: wearables, haptics, non-visual directional guidance, handsight, accessibility, computer vision, blind, visual impairments, real-time ocr, blind reading, text reading for blind, finger camera, touch vision
News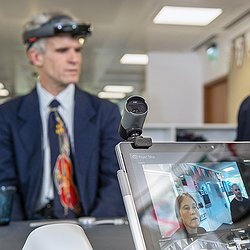 While a PhD student in the Makeability Lab, Lee Stearns interned at Microsoft Research, Cambridge in the UK and worked on an early version of Project Tokyo, which was just announced publicly. According to Microsoft, "Project Tokyo aims to understand how to create a visual agent technology that is useful and usable in the real world by focusing on how AI technology can help to augment people's own capabilities." Read the full news article here. Congrats Lee! Lee graduated with his PhD from the University of Maryland, College Park in Dec 2018 (news link) and is now at the Johns Hopkins Applied Physics Laboratory. Picture from https://www.microsoft.com/en-us/research/project/project-tokyo/.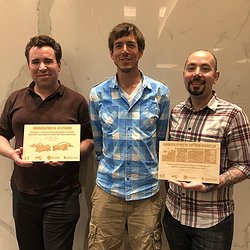 Please join me in congratulating Drs. Matt Mauriello and Lee Stearns who successfully passed their PhD defenses today. One of the true joys of being a professor is seeing students develop into independent scholars like Matt and Lee. Matt is now off to a post-doc at Stanford and Lee will join APL at Johns Hopkins. Thanks to the fantastic committee members as well who spanned from multiple disciplines, universities, and parts of the US! :) Matt's dissertation is entitled " Designing and Evaluating Next-generation Thermographic Systems to Support Residential Energy Audits" and available for download here and Lee's dissertation is entitled "Handsight: A Touch-based Wearable System to Increase Information Accessibility for People With Visual Impairments" and available here.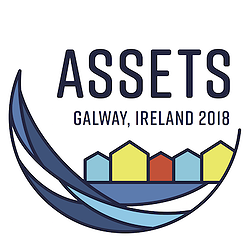 We're going to Galway, Ireland! The Makeability Lab has two full papers and three posters at ASSETS'18. UMD PhD student Lee Stearns led a project entitled Design of an Augmented Reality Magnification Aid for Low Vision Users and explores augmented reality solutions for magnifying text for low-vision users. Lee also had a poster paper accepted entitled Applying Transfer Learning to Recognize Clothing Patterns Using a Finger-Mounted Camera. Both projects are in collaboration with UW HCDE professor Leah Findlater. UW CSE PhD student Dhruv Jain led a project entitled Towards Accessible Conversations in a Mobile Context for People Who Are Deaf and Hard of Hearing and examines real-time captioning solutions for people who are DHH and on-the-move. This work is a collaboration among UW CSE (Dhruv Jain, Jon Froehlich), UW HCDE (Rachel Franz, Leah Findlater) and Gallaudet University in DC (Raja Kushalnagar). The Project Sidewalk team also got two posters in: A Feasibility Study of Using Google Street View and Computer Vision to Track the Evolution of Urban Accessibility , which was based on Ladan Najafizdeh's MS thesis work and Interactively Modeling and Visualizing Neighborhood Accessibility at Scale: An Initial Study of Washington DC , which was led by undergrad extraordinaire Anthony Li along with Manaswi Saha).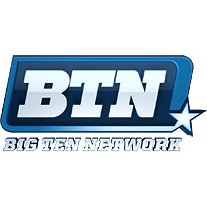 Lee Stearns and the HandSight project were featured in the Big Ten Network's news site, in an article titled "How Maryland researchers are improving reading for the visually impaired: BTN LiveBIG".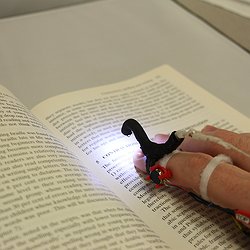 Our local CBS affiliate in Washington DC, WUSA9, just ran a nice news story on the HandSight project. Check it out here. Wait for the end where the news anchor team says "Those Terps are just doing genius things" and "I'm not surprised that's from UMD" and "Shreddin' it. I love it!" :-)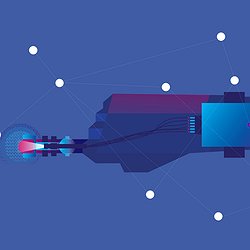 There is a nice writeup on Lee Stearns' PhD dissertation topic, HandSight, in Terp Magazine this month (link). The article is entitled A New Way With Words and describes our work in enabling blind or severely low vision people read printed text with a wearable finger-worn camera and co-located haptics.
Congratulations to CS PhD student Lee Stearns for passing his PhD proposal today entitled "HandSight: A Touch-Based Wearable System to Increase Information Accessibility for People with Visual Impairments." This is exciting and important work that has recently received media attention from New Scientist, PC Magazine, and other venues. We look forward to seeing the proposed work come to fruition!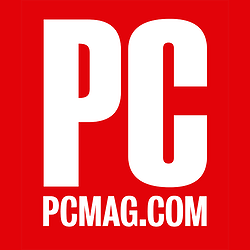 The HandSight project was recently featured in PC Magazine. The article described our work in using a finger-mounted camera to read printed text. Quote: A group of scientists at the University of Maryland have come up with a novel solution to the problem of allowing the visually impaired to read. The team, led by assistant professor of computer science Jon Froehlich, developed a device that allows blind people to read text without the aid of braille, which isn't always available. Read more at pcmag.com: PC Magazine: Fingertip Camera Reads to the Blind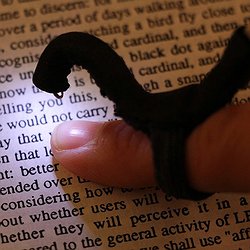 The HandSight project was recently featured in New Scientist, a British science and technology magazine. The article described our work in using a finger-mounted camera to read printed text. New Scientist: Tiny fingertip camera helps blind people read without braille
We were honored to participate in the inaugural Diversity in Computing Summit. Makeability Lab and Inclusive Design Lab members presented a joint session on their accessibility research. The session, entitled "Interactive Computational Tools for Accessibility," covered work on Project Sidewalk (by Manaswi Saha), Temporal Tracking of Accessibility Features in Cities (by Ladan Najafizadeh) , Health and Fitness for the Mobility Impaired (by Meethu Malu), Accessible On-body Interaction for the Visually Impaired (by Uran Oh) and HandSight (by Lee Stearns). Talk slides are available here.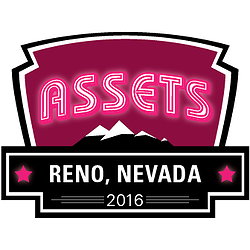 Lee Stearns presented the HandSight team's work at the ASSETS 2016 conference, held in Reno, Nevada this year. The presentation covered our recently published TACCESS journal article titled "Evaluating Haptic And Auditory Directional Guidance To Assist Blind People In Reading Printed Text Using Finger-Mounted Cameras."
About
Teaser Video for ACVR 2014
HandSight augments the sense of touch in order to help people with visual impairments more easily access the physical and digital information they encounter throughout their daily lives. It is still in an early stage, but the envisioned system will consist of tiny CMOS cameras and micro-haptic actuators mounted on one or more fingers, computer vision and machine learning algorithms to support fingertip-based sensing, and a smartwatch for processing, power, and speech output. Potential use-cases include reading or exploring the layout of a newspaper article or other physical document, identifying colors and visual textures when getting dressed in the morning, or even performing taps or gestures on the palm or other surfaces to control a mobile phone.
Publications
Project Members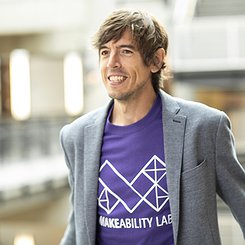 Jon E. Froehlich
Nov 2012 - Present
Associate Professor
Computer Science
University of Washington