Jon E. Froehlich
Associate Professor, CS
University of Washington
I am an Associate Professor in the Paul G. Allen School of Computer Science and Engineering at the University of Washington, a Sloan Fellow, and NSF CAREER awardee. My research is in Human-Computer Interaction (HCI) with a focus on high-value social domains such as accessibility, environmental sustainability, and STEM education. I have published over 50 peer-reviewed publications; eleven have been honored with awards, including Best Papers at ACM CHI and ASSETS and a 10-Year Impact Award at UbiComp. Since becoming a professor in 2012, I have taught ~250 undergraduate students and ~150 graduate students in HCI, Design, and UbiComp courses and served as a research advisor to nine graduate students, 50+ undergraduates, and 15 high school students. From 2012-2017, I was an Assistant Professor in Computer Science at the University of Maryland.
Recent News
Makeability Lab high school research assistant extraordinaire Naomi Bashkansky named Coolidge Senator—a tremendous honor: only 100 of 3,400 applicants received this award. Coolidge Senators receive a one-time $1,000 college scholarship and are invited to take part in an all-expenses-paid trip to the annual Coolidge Senators Summit in Washington, D.C.
We are experiencing a historic moment: a worldwide pandemic, record-breaking unemployment rates, glaringly anti-education and anti-immigration rhetoric and policies from the White House (link), and now, protests and rightful anger about the unjust death of George Floyd and the systemic racism that plagues the US. The Makeability Lab stands with the Black and African-American communities. We must all work together to combat the hate and racism and the social and economic injustices in our society. We must hold each other accountable—from our friends to our family members to our institutions. We must do more. As an educator, as a father, and as a human, I am morally obligated and emotionally bound to proactively fight for a better future and help positively shape society. I will use my privilege to fight. Jon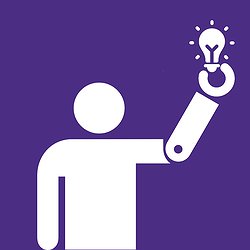 We are incredibly excited to announce the launch of the Center for Research and Education on Accessible Technology and Experiences (CREATE), which is fueled by a generous $2.5 million investment from Microsoft and helps amplify and unite UW's strength and leadership in accessibility research, education, and translation. The Makeability Lab is a co-founding member and Professor Froehlich is co-founding associate director. Read more here.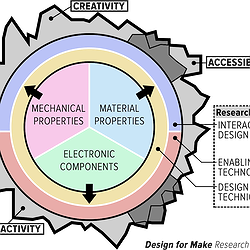 Congratulations to Liang on being accepted to the DUB DC!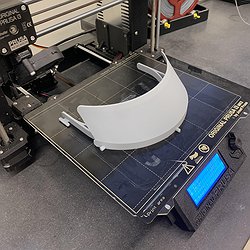 Liang He has joined an interdisciplinary team comprised of faculty, students, and staff from UW Medicine, UW College of Engineering, Allen School of Computer Science & Engineering, Mechanical Engineering, Design that Matters, and the Global Innovation Exchange to produce personal protective equipment (PPE) for the UW Medicine hospital system. Liang has been taking shifts to ensure that the 3D printers run 24x7. Read more here. This is an amazing, important effort.