Jon E. Froehlich
Associate Professor, CS
University of Washington
I am an Associate Professor in the Paul G. Allen School of Computer Science and Engineering at the University of Washington, a Sloan Fellow, and NSF CAREER awardee. My research is in Human-Computer Interaction (HCI) with a focus on high-value social domains such as accessibility, environmental sustainability, and STEM education. I have published over 50 peer-reviewed publications; eleven have been honored with awards, including Best Papers at ACM CHI and ASSETS and a 10-Year Impact Award at UbiComp. Since becoming a professor in 2012, I have taught ~250 undergraduate students and ~150 graduate students in HCI, Design, and UbiComp courses and served as a research advisor to nine graduate students, 50+ undergraduates, and 15 high school students. From 2012-2017, I was an Assistant Professor in Computer Science at the University of Maryland.
Recent News
We just heard that our paper on "Field Study of a Tactile Sound Awareness Device for Deaf and Hard of Hearing Users" was accepted as a 2-page ISWC Brief! This work was a collaboration between Makeabilty Lab and DJ's previous school MIT Media Lab, and reports on important findings related to use of wearable tactile technology for 'experiential' sound awareness, self-awareness, the impact on presence, and long-term behavior.
CSCW2020 June submission results were just released (link), and we were incredibly excited to find out that our paper entitled "Urban Accessibility as a Socio-Political Problem: A Multi-Stakeholder Analysis" was accepted with minor revisions. Of the 593 submissions, only 47 were chosen for 'Minor Revision' (7.9%) and 273 for 'Major Revisions' (46.0%). Through semi-structured interviews with five stakeholder groups, we examine the socio-political challenges surrounding accessible infrastructure development. The paper has some important findings around policy making, gentrification, and urban development tensions related to accessibility and extends and complements our broader research in this area (e.g., Project Sidewalk). Congrats to lead PhD student Manaswi Saha and the rest of the team!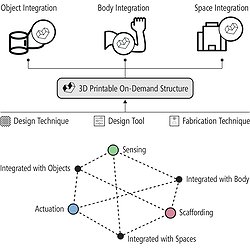 PhD student Liang He was just accepted into the UIST2020 Doctoral Symposium for his dissertation work entitled "Designing, Controlling, and Fabricating On-Demand Structures." Congrats Liang!
We just received news that two of Dhruv Jain's first-authored submissions were accepted to ASSETS'20—an amazing accomplishment. Importantly, the work itself is impactful and diverse. Congrats DJ and all collaborators! The papers are linked below: Jain, D., Potluri, V., Sharif, A. (2020). Navigating Graduate School with a Disability: A Trio-Ethnography. Proceedings of ASSETS 2020. 17 pages. To Appear. Jain, D., Ngo, H., Patel, P., Goodman, S., Findlater, L., Froehlich, J. E. (2020). SoundWatch: Exploring Smartwatch-based Deep Learning Approaches to Support Sound Awareness for Deaf and Hard of Hearing Users. Proceedings of ASSETS 2020. 16 pages. To Appear.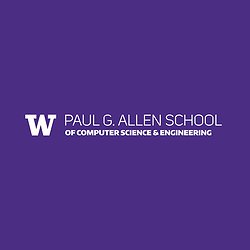 We just received some wonderful news: four Makeability Lab undergraduate research assistants were accepted into the Allen School's BS/MS program. Congratulations to Hung Ngo, who is working on our SoundWatch project; Greg Guo and Robin Yang, who are working on advancing augmented reality for deaf and hard of hearing users; and Aileen Zeng who has been a major contributor to the Project Sidewalk initative.