I am an Assistant Professor in the Department of Computer Science at the University of Maryland, College Park with an affiliate appointment in the College of Information Studies. I am also a member of the Human-Computer Interaction Laboratory (HCIL), the Institute for Advanced Computer Studies (UMIACS), and the founder of the new HCIL Hackerspace and HCIL research lablet: the Makeability Lab. Research in the Makeability Lab is funded, in part, by a Google Faculty Research Award, a 3M Faculty Award, Nokia, the NSF, and the Department of Defense's Clinical and Rehabilitative Medicine Research Program.
Recent News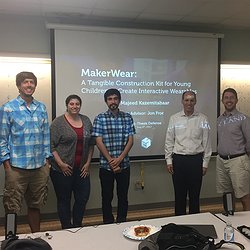 Congratulations to Majeed Kazemitabaar who successfully defended his MS thesis entitled "MakerWear: A Tangible Construction Kit for Young Children to Create Interactive Wearables" on Aug 4, 2017 and just submitted the final thesis today. Woohoo! Majeed now plans to return to Iran and work at a startup. We wish him all the best!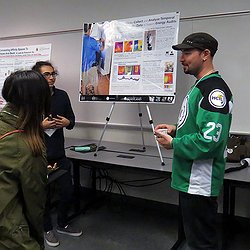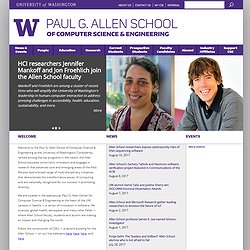 After five wonderful years at the University of Maryland, I have decided to (re)join the Paul G. Allen School of Computer Science and Engineering as an Associate Professor. This was not an easy decision. I feel extremely fortunate to have started my faculty career at UMD. I felt great support from the CS department to pursue high-risk, cross-disciplinary projects, benefited greatly from the advice and mentorship of senior faculty, and enjoyed many collaborations. The HCIL--which was a tremendous draw for me originally--provided a wonderfully creative space and supportive colleagues across disciplines to grow and foster my research agenda and students. I will look back at this time fondly.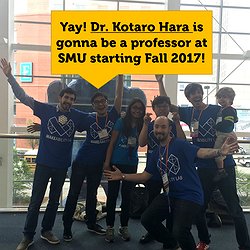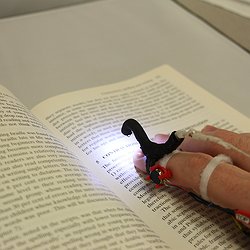 Our local CBS affiliate in Washington DC, WUSA9, just ran a nice news story on the HandSight project. Check it out here. Wait for the end where the news anchor team says "Those Terps are just doing genius things" and "I'm not surprised that's from UMD" and "Shreddin' it. I love it!" :-)