Jon E. Froehlich
Associate Professor, CS
University of Washington
I am an Associate Professor in the Paul G. Allen School of Computer Science and Engineering at the University of Washington, a Sloan Fellow, and NSF CAREER awardee. My research is in Human-Computer Interaction (HCI) with a focus on high-value social domains such as accessibility, environmental sustainability, and STEM education. I have published over 50 peer-reviewed publications; eleven have been honored with awards, including Best Papers at ACM CHI and ASSETS and a 10-Year Impact Award at UbiComp. Since becoming a professor in 2012, I have taught ~250 undergraduate students and ~150 graduate students in HCI, Design, and UbiComp courses and served as a research advisor to nine graduate students, 50+ undergraduates, and 15 high school students. From 2012-2017, I was an Assistant Professor in Computer Science at the University of Maryland.
Recent News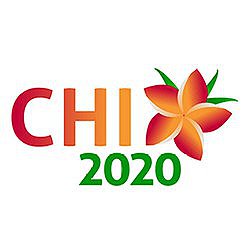 Liang He has been awarded a UW GPSS Travel Grant to attend CHI where he will present PneuFetch. Congrats Liang!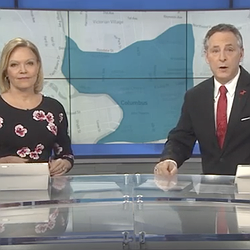 The Columbus, OH deployment of Project Sidewalk was just covered by the local ABC news station. The 2.5 minute segment (view it here) featured Dean Allemang, one of the lead volunteers of the Project Sidewalk Columbus deployment.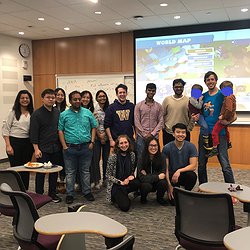 The Makeability Lab had its first ever "Video Game Night" (organized by ugrad extraordinaire, Aileen Zeng). We played Overcooked on the Switch, accessible air hockey, and ate pizza/snacks.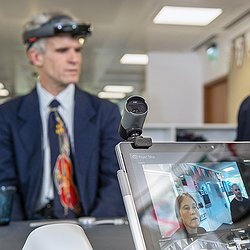 While a PhD student in the Makeability Lab, Lee Stearns interned at Microsoft Research, Cambridge in the UK and worked on an early version of Project Tokyo, which was just announced publicly. According to Microsoft, "Project Tokyo aims to understand how to create a visual agent technology that is useful and usable in the real world by focusing on how AI technology can help to augment people's own capabilities." Read the full news article here. Congrats Lee! Lee graduated with his PhD from the University of Maryland, College Park in Dec 2018 (news link) and is now at the Johns Hopkins Applied Physics Laboratory. Picture from https://www.microsoft.com/en-us/research/project/project-tokyo/.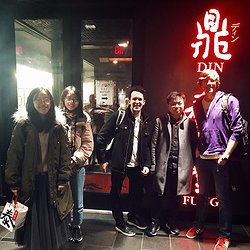 Some Makeability Lab members celebrated the Chinese New Year at Din Tai Fung. Yum!