Jon E. Froehlich
Associate Professor, CS
University of Washington
I am an Associate Professor in the Paul G. Allen School of Computer Science and Engineering at the University of Washington, a Sloan Fellow, and NSF CAREER awardee. My research is in Human-Computer Interaction (HCI) with a focus on high-value social domains such as accessibility, environmental sustainability, and STEM education. I have published over 50 peer-reviewed publications; eleven have been honored with awards, including Best Papers at ACM CHI and ASSETS and a 10-Year Impact Award at UbiComp. Since becoming a professor in 2012, I have taught ~250 undergraduate students and ~150 graduate students in HCI, Design, and UbiComp courses and served as a research advisor to nine graduate students, 50+ undergraduates, and 15 high school students. From 2012-2017, I was an Assistant Professor in Computer Science at the University of Maryland.
Recent News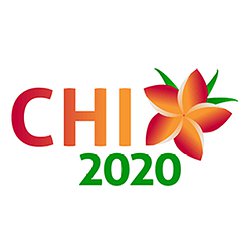 The Makeability Lab had four papers accepted to CHI this year. The acceptance rate was 24% (760 accepts of 3126 submissions). Congrats to the lead PhD students: Steven Goodman (HCDE), Dhruv Jain (CSE), Seokbin Kang (CS), Wendy Roldan (HCDE), and all our wonderful collaborators. Goodman, S., Kirchner, S., Guttman, R., Jain, D., Froehlich, J., Findlater, L. Evaluating Smartwatch-based Sound Feedback for Deaf and Hard-of-hearing Users Across Contexts, CHI2020 Jain D., Mack., K., Amrous, A., Wright, M., Goodman, S., Findlater, L., Froehlich, J. HomeSound: An Iterative Field Deployment of an In-Home Sound Awareness System for Deaf or Hard of Hearing Users, CHI2020 Kang, S., Shokeen, E., Byrne, V., Norooz, L., Bonsignore, E., Williams-Pierce, C., Froehlich, J. ARMath: Augmenting Everyday Life with Math Learning, CHI2020 Roldan, W., Gao, X., Marie, A., Hishikawa, T, Li, Z., Zhang, E., Froehlich, J., Yip, J. Opportunities and Challenges in Involving Users in Project-Based HCI Education, CHI2020 We plan to post the camera-ready versions of the papers and some videos in January!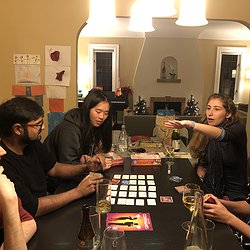 The Makeability Lab and the Inclusive Design Lab hosted a joint Thanksgiving Potluck. We ate chili, played games (and with cars), and had fun. Special thanks to Dhruv Jain for bringing his Hot Wheels track, to Aileen for bringing Codenames, and to Kelly Mack for bringing 'chalkboard' cookies (you could write on the top of the cookies with white chocolate "chalk").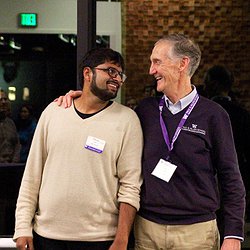 HomeSound won the People's Choice Award and the Madrona Prize Runner-Up at the Allen School Annual Research Showcase. GeekWire has a nice write-up about the event and awards. Congrats team!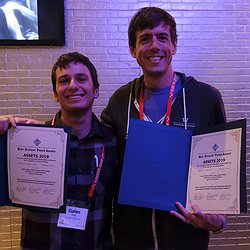 Our ASSETS'19 paper "Deep Learning for Automatically Detecting Sidewalk Accessibility Problems Using Streetscape Imagery" was just recognized with the 'Best Student Paper Award'--given to only one of the 158 submissions Congrats team!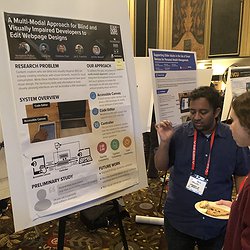 Venkatesh presents our poster on UITalk to ASSETS'19 attendees. UITalk introduces a new multi-modal and accessible approach for blind or low-vision designers to edit visual layouts of webpages while maintaining visual aesthetics