Jon E. Froehlich
Associate Professor, CS
University of Washington
I am an Associate Professor in the Paul G. Allen School of Computer Science and Engineering at the University of Washington, a Sloan Fellow, and NSF CAREER awardee. My research is in Human-Computer Interaction (HCI) with a focus on high-value social domains such as accessibility, environmental sustainability, and STEM education. I have published over 50 peer-reviewed publications; eleven have been honored with awards, including Best Papers at ACM CHI and ASSETS and a 10-Year Impact Award at UbiComp. Since becoming a professor in 2012, I have taught ~250 undergraduate students and ~150 graduate students in HCI, Design, and UbiComp courses and served as a research advisor to nine graduate students, 50+ undergraduates, and 15 high school students. From 2012-2017, I was an Assistant Professor in Computer Science at the University of Maryland.
Recent News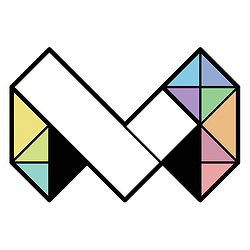 We are excited to welcome four new PhD students to the Makeability Lab: Katherine Juarez, Lisa Orii, Daniel Campos Zamora, and Xia Su.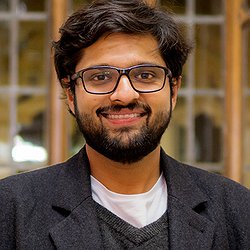 Congratulations to Dhruv Jain who was selected for the prestigious Microsoft Research Dissertation Grant for his work on "Sound Sensing and Feedback Techniques for Deaf and Hard of Hearing Users." The MSR Dissertationg Grant aims to "increase the pipeline of diverse talent receiving advanced degrees in computing-related fields by providing a research funding opportunity for doctoral students who are underrepresented in the field of computing." Read more on the Allen School news page.
Congratulations to Dhruv Jain who was selected for the Google-CMD-IT LEAP Alliance Fellowship. CMD-IT stands for the Center for Minorities and People with Disabilities in IT and is dedicated to "promoting innovation that enriches, enhances, and enables our target communities, such that more equitable and sustainable contributions are possible by all communities."
Congratulations to Liang He for receiving the Bob Bandes Memorial Teaching Award (Honorable Mention). The award page provides excerpts from my nomination letter (repeated below): I strongly recommend Liang He for the Bob Bandes Memorial Teaching Award. He has TA'd for me twice during the pandemic — both for studio-based courses that traditionally require specialized hardware and equipment. These are not typical CSE courses and are extraordinarily difficult to teach and TA for. Liang has worked tirelessly to adapt our physically-oriented lectures and coursework to online. He helped solder, prepare, and package over 50 hardware kits and worked with CSE staff to deliver them to students. This is a HUGE atypical effort for a CSE TA, especially given the short turnaround time of the quarters. Liang maintains a spirit of positivity and creative encouragement for the students and graciously shares his expertise and time.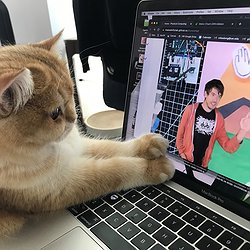 I am honored and humbled to receive the 2021 College of Engineering Outstanding Faculty Award. It is truly a recognition of my students for their resilience, adaptability, and mutual support throughout the pandemic, of my spouse who is a wonderful co-parent and provides constant support (including building a teaching studio in our basement), of the UW CSE staff who provide the amazing infrastructure and services to teach our students, and of my Allen School, MHCID, College of Engineering, and UW DUB colleagues (staff and faculty) who all helped get through this unprecedented year. I am grateful to you all. The Allen School did a nice writeup here.