Recent News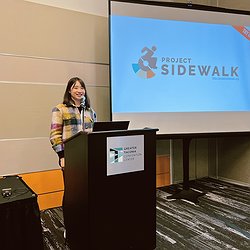 Huge congrats on Chu's successful presentation of Project Sidewalk at Intelligent Transportation Systems Washington 2022! A huge step for Project Sidewalk to go beyond the HCI community!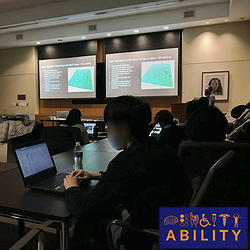 Daniel presents the recent work of the Makeability Lab at the Ability/LEAP Accessibility Research Night. Congrats to the successful talk! Here's a copy of the presentation.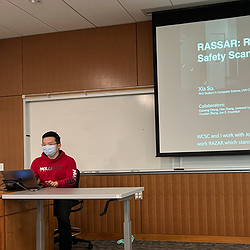 Xia Su presented his recent work on the RASSAR project at the annual CSE Industry Affiliates Research Day. Interestingly, the session of the presentation is hosted by Jon! Such a nice collab between the wonderful Makability Lab members! Congrats to the team!
The great Makeability Lab members presented 2 posters at the CSE Industry Affiliates Research Day. Daniel Campos Zamora presented our work on sPrintr, while Jaewook Lee presented RemoteLab. Huge congrats to their work!
Publications