Jon E. Froehlich
Associate Professor, CS
University of Washington
I am an Associate Professor in the Paul G. Allen School of Computer Science and Engineering at the University of Washington, a Sloan Fellow, and NSF CAREER awardee. My research is in Human-Computer Interaction (HCI) with a focus on high-value social domains such as accessibility, environmental sustainability, and STEM education. I have published over 50 peer-reviewed publications; eleven have been honored with awards, including Best Papers at ACM CHI and ASSETS and a 10-Year Impact Award at UbiComp. Since becoming a professor in 2012, I have taught ~250 undergraduate students and ~150 graduate students in HCI, Design, and UbiComp courses and served as a research advisor to nine graduate students, 50+ undergraduates, and 15 high school students. From 2012-2017, I was an Assistant Professor in Computer Science at the University of Maryland.
Recent News
GIS enthusiast and map maker, Barbara Moreno, created an interactive visualization of Project Sidewalk data collected in Washington DC. Check out the news story and interactive tool here.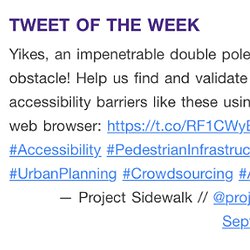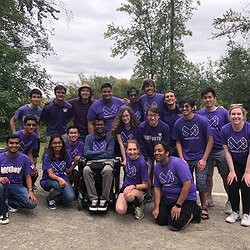 Hiking, canoeing, kayaking, potluck picnicking, games, & fun. The Summer 2019 Makeability Lab retreat was a great success. As the summer ends, also an opportunity to thank and say goodbye to our wonderful high school and ugrad interns.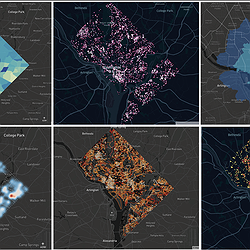 Makeability Lab PhD student, Manaswi Saha, has been accepted into the ASSETS'19 Doctoral Consortium where she will present and receive feedback on her doctoral work entitled "Interactive Tools for Assessing and Understanding Urban Accessibility At Scale". Congratulations Manaswi!