Recent News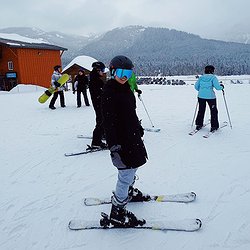 Chu and Xia just had a wonderful ski day with the great Allen School Community!
MLab members Jae, Xia, Andrew, Arvind, Davin and Jun just had a fun trip to T-mobile's Tech Experience Center! Here are some pictures: (This guy is not caged into this glass box)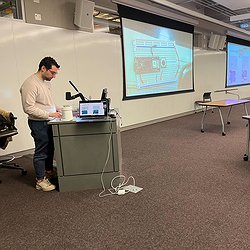 Daniel Campos Zamora ran a design workshop for the HuskyADAPT design teams! HuskyADAPT (Accessible Design And Play Technology) forms student teams collaborating with community co-designers who have disabilities, and work together for quarters to brainstorm a solution and then prototype a design. Thank you Daniel for your contribution to the accessibility community! And congrats to the successful workshop!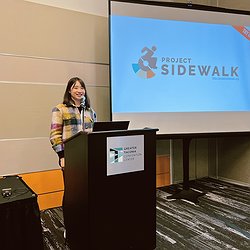 Huge congrats on Chu's successful presentation of Project Sidewalk at Intelligent Transportation Systems Washington 2022! A huge step for Project Sidewalk to go beyond the HCI community!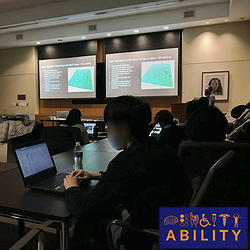 Daniel presents the recent work of the Makeability Lab at the Ability/LEAP Accessibility Research Night. Congrats to the successful talk! Here's a copy of the presentation.
Publications