Recent News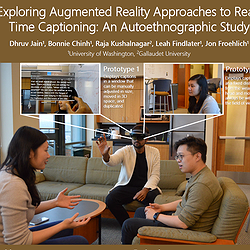 We're proud to announce that UW PhD Student and Makeability Lab Member Dhruv Jain's poster titled "Exploring Augmented Reality Approaches to Real-Time Captioning: An Autoethnographic Study" won the people's choice award in UW Allen School Annual Research Day yesterday! This is part of our larger research agenda on AR Captions
Dhruv shares this award with HCDE student Bonnie Chinh, HCDE professor Leah Findlater, Gallaudet University Professor Raja Kushalnagar and CSE professor Jon Froehlich.
Read the GeekWire new story here.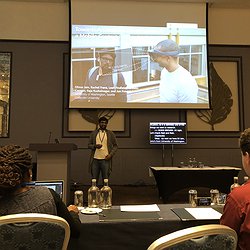 We had a strong representation at ASSETS 2018 in Galway, Ireland- we presented three posters and two full papers.
In pictures, see Dhruv Jain presenting his paper on Augmented Reality Captioning in Mobile Context, Lee Stearns presenting "Design of an Augmented Reality Magnification Aid for Low Vision Users" and Jon Froehlich with his poster "How does Urban Accessibility Change over Time"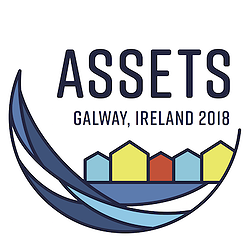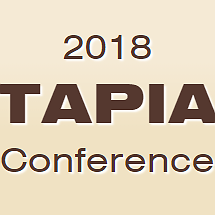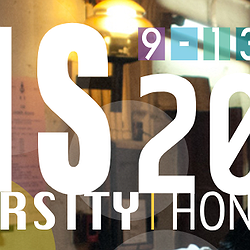 Talks