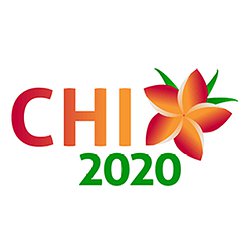 The Makeability Lab had four papers accepted to CHI this year. The acceptance rate was 24% (760 accepts of 3126 submissions). Congrats to the lead PhD students: Steven Goodman (HCDE), Dhruv Jain (CSE), Seokbin Kang (CS), Wendy Roldan (HCDE), and all our wonderful collaborators.
Goodman, S., Kirchner, S., Guttman, R., Jain, D., Froehlich, J., Findlater, L. Evaluating Smartwatch-based Sound Feedback for Deaf and Hard-of-hearing Users Across Contexts, CHI2020
Jain D., Mack., K., Amrous, A., Wright, M., Goodman, S., Findlater, L., Froehlich, J. HomeSound: An Iterative Field Deployment of an In-Home Sound Awareness System for Deaf or Hard of Hearing Users, CHI2020
Kang, S., Shokeen, E., Byrne, V., Norooz, L., Bonsignore, E., Williams-Pierce, C., Froehlich, J. ARMath: Augmenting Everyday Life with Math Learning, CHI2020
Roldan, W., Gao, X., Marie, A., Hishikawa, T, Li, Z., Zhang, E., Froehlich, J., Yip, J. Opportunities and Challenges in Involving Users in Project-Based HCI Education, CHI2020
We plan to post the camera-ready versions of the papers and some videos in January!