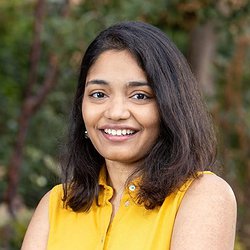 We are incredibly excited and proud of PhD student Manaswi Saha, who was just honored with the 2020 Google PhD Fellowship for her work on Project Sidewalk and urban accessibility. Congrats Manaswi on this well-deserved recognition for your important work.
An excerpt of the official blurb from the Allen School News website:
Saha, who is one of 53 students throughout the world to be selected for a Google Fellowship, will use those tools to fill an informational gap between citizens and the local government and stakeholders showing where improvements in sidewalks need to be made to make them accessible to all.

"Since the beginning of my academic career, my research interests have been towards socially impactful projects. Public service, especially for underrepresented communities, runs in my family," Saha said. "The driving force for the work I do stems from my role model, my father, who dedicated his life towards rural and agricultural development in India. His selfless efforts inspired me to explore how technology can be used for the betterment of society. With this goal in mind, I set out to do my Ph.D. with a focus on high-value social problems."

Saha works with Froehlich in the Makeability Lab on one of its flagship ventures, Project Sidewalk. The project has two goals: to develop and study data collection methods for acquiring street-level accessibility information using crowdsourcing, machine learning, and online map imagery and to design and develop navigation and map tools for accessibility.