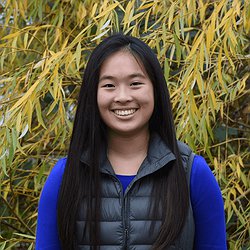 Aileen Zeng Awarded Mary Gates Research Scholarship
Published Mar 13, 2019
Project Sidewalk
Congratulations to ugrad researcher extraordinaire, Aileen Zeng, for being awarded the Mary Gates Research Scholarship for her work on Project Sidewalk. From the website:
"Mary Gates Research Scholarships are competitive scholarships intended to enhance the educational experiences of undergraduate students at the University of Washington while they are engaged in research guided by faculty. We hope that with research scholarships, students may focus more attention and time, deeping their inquiry into a discipline or project..."
Congrats Aileen on this well-deserved recognition!