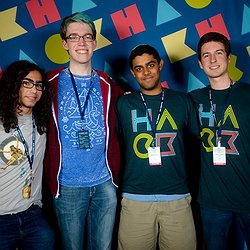 Jonah Chazan First Place at HackMIT!
Published Sep 18, 2016
Our former high school intern, Jonah Chazan, and his team won first place (!) at HackMIT this year for their work on Window Share--a system that allows you to easily share content between computers by drag and drop gestures (see video here). Congrats Jonah and teammates!